2021 Outdoor Season - Member Update
---
---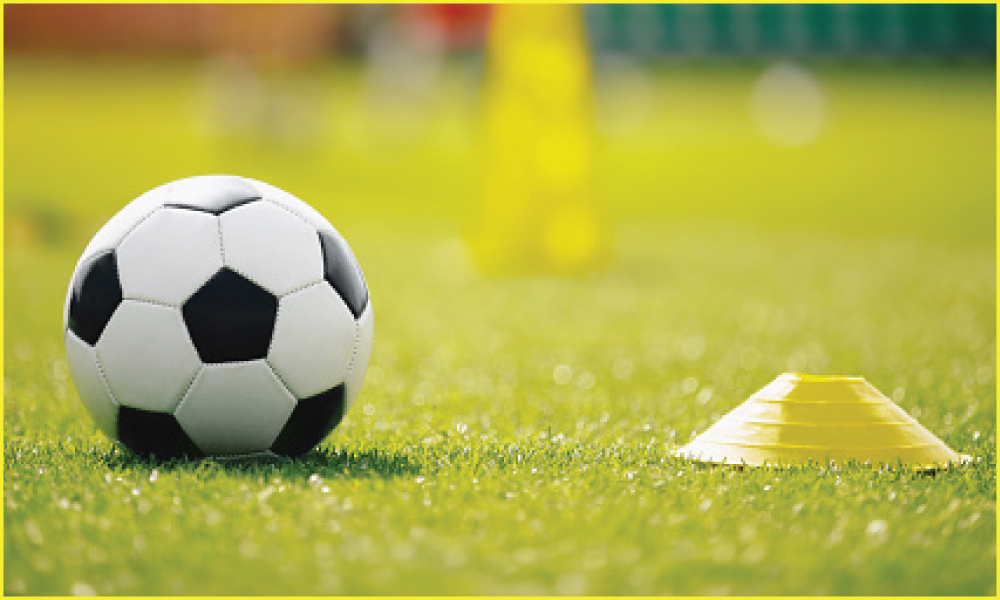 ---
Planning continues for the 2021 Outdoor Season!
Saskatchewan Soccer continues to work with Canada Soccer, Sask Sport, and the Provincial Government/SHA regarding outdoor team sports, and are helping to present organized sport as an important part of the overall health solution. The SSA is encouraging members to continue to plan for their outdoor seasons, and although no confirmation on restrictions has been provided, they remain optimistic that a return to play for outdoor will be possible. Due to the current uncertainty surrounding government restrictions on outdoor sports, we are continuing to plan for our upcoming outdoor season as best we can. We will move forward with our season plan and dates as scheduled, and will make adjustments as needed once more information is released. We will do our best to accommodate programs as originally scheduled, and will communicate to members any necessary changes to programs should they arise. We will continue to follow all necessary precautions and safety guidelines for outdoor programming, as outlined by Saskatchewan Soccer and the provincial Health Authorities. Safety Guidelines for our outdoor programs will be updated to our website prior to the start of the outdoor season.
Please be patient as we try our best to facilitate a smooth start to the season while following the recommendations of the governing bodies - information will be released as soon as it is available and we will continue to keep you updated.
2021 Outdoor Registrations
We had a fantastic response to our outdoor registrations this year, with several programs filling up quickly and limited spots remaining in our other age groups. We will be sending out information to registered members over the next few weeks once government restrictions are confirmed and SSA's return to play guidelines become available. We will look at wait lists as well to determine if any openings have become available and will contact those players as soon as possible.
April Schedule - Coaching Clinic and DTC Pre-Season Camp
Dates for these clinics and camps have been posted to our website as originally scheduled on our season plan and brochure. Due to the constantly changing circumstances around COVID-19, dates for these events may need to be adjusted based on government restrictions. We will continue to plan for our upcoming season and will adjust as needed based on SSA recommendations and government restrictions. More updates and a confirmed schedule will follow closer to these events, and as more information is released regarding return to play for outdoor programs.
Calling All Coaches
As we gear up for the Outdoor Season and are actively looking for parent coaches to help assist - along with our many great youth soccer players who volunteer to coach in our programs. You will be trained prior to the season and supported on-field by Jason Jones and other senior coaches. If you are interested in coaching or assisting we want to hear from you!
Coaching development plays an important role in our program. Our focus is on having trained, certified coaches that will create a good learning opportunity for our youth players. We are looking to develop coaches in the U5-U9 Recreational Programs as well as the DTC Programs. Coaching clinics are tentatively scheduled for April 19-22, 2021 in preparation for the 2021 Outdoor Season. We would encourage anybody interested in coaching or assisting to join our team! New coaches are welcome! Support and on field assistance is provided. If you are interested in coaching or assisting in one of our outdoor programs, please contact Jason Jones at 306-630-4741 or email jjsoccerltd@gmail.com.
We are committed to providing a safe space for our players to play and stay active!
Stay Safe and Stay Healthy!
Be Safe! Be the Solution! As a reminder, please continue to take care of yourself, your families, and others:
-Wash your hands frequently
-Practice good hygiene habits - do not touch your face/eyes/mouth with your hands and cover your mouth and nose when you sneeze or cough with a tissue or crease of your elbow.
-Clean and disinfect frequently touched surfaces.
-Maintain good general health.
-Stay home if you are sick.